Power BI is a collection of software services, apps, and connectors that work together to turn your unrelated sources of data into coherent, visually immersive, and interactive insights.
This is a business analytics solution that allows you visualize your data, share insights across your organization, embed them in your app or website, connect to hundreds of data sources, and bring your data to life with live dashboards and real-time analytics. Your data may be an Excel spreadsheet, or a collection of cloud-based, and on-premises hybrid data warehouses.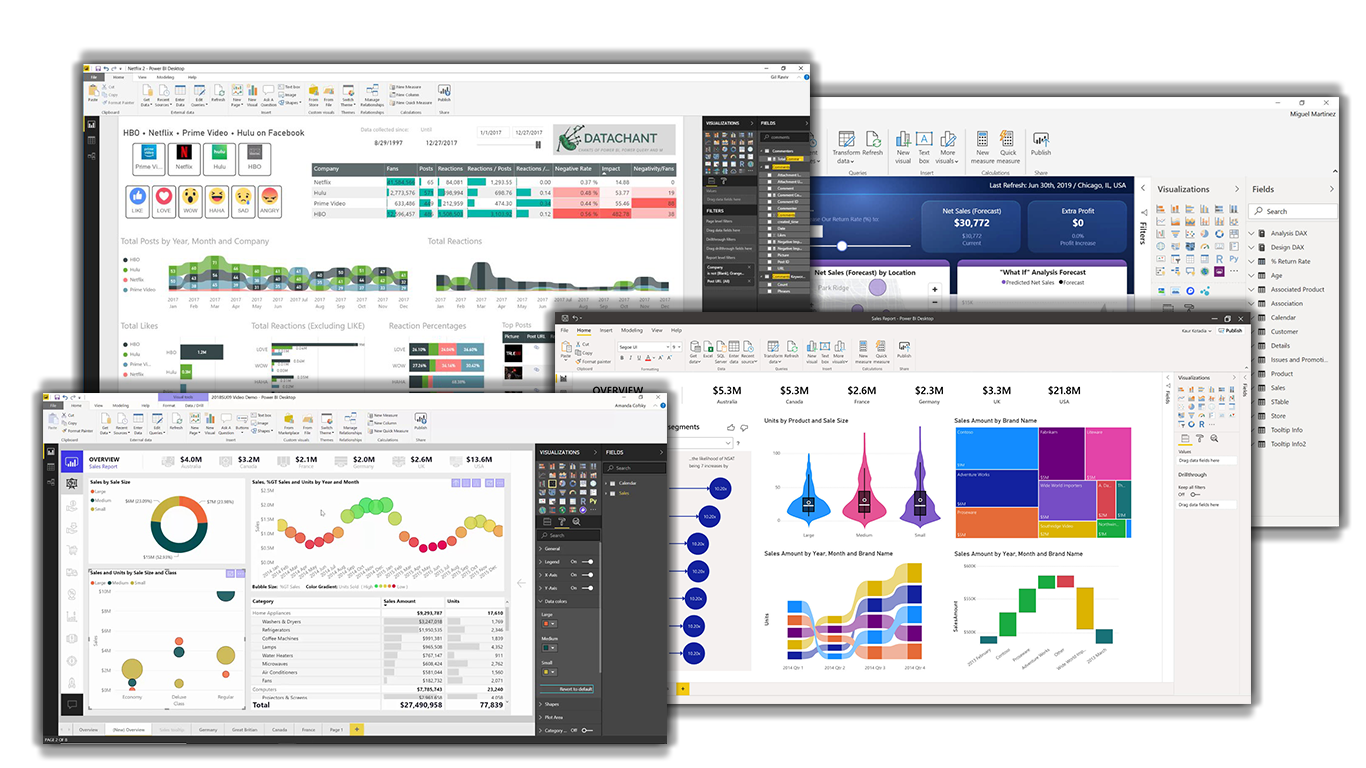 With Power BI, you can easily connect to your data sources, conceptualize, and discover what's important, and share that with anyone or everyone you want.